Cafe Fina
Receiving rave reviews from both locals and its famous guests, Cafe Fina specializes in Italian seafood and features fresh local seafood, seasonal organic vegetables from the owner's ranch, fresh homemade pasta and a classic wood burning oven, the first in Monterey. Located on Fisherman's Wharf in Monterey, the restaurant boasts many fresh seafood items from which to choose. Steak, pizza and many other non-seafood items are also available. In addition to its standard menu, Cafe Fina provides vegetarian, children's and banquet menus. The restaurant is pet friendly and offers a doggie menu as well. With gorgeous views of the Monterey Bay from almost anywhere in the restaurant, and the friendliest service in town, Cafe Fina is one of the better choices for a meal while visiting Fisherman'sWharf.
Cuisine: Seafood, Italian
Contact Info:
47 Fishermans Wharf #1
Monterey, CA 93940
Tel: (831) 372-5200
http://www.cafefina.com/
Payment Types Accepted:
Cash, All Major Credit Cards
Reservations Accepted:
Yes. Call (831) 372-5200.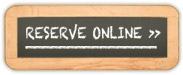 Private Parties:
Yes.
Top 11 Featured Items
Cioppino
Pasta Fina
Sandabs
Clams & Linguini
Italian Sausage with Fettuccini
Prawn Scampi
Sauteed Mussels
Wild Salmon
Fish & Chips
Brick Oven Pizza (Monterey's First)
Four Different Paellas
About Our Food
House made pasta and ravioli, vegetables grown in our own garden in the Central Valley, and fresh seafood from Monterey Bay and Alaska.