Paluca Trattoria
At this time, Paluca Trattoria is undergoing some remodeling and is closed temporarily.
Welcome to our Trattoria, an informal, rustic restaurant featuring traditional wharf fare alongside authentic Italian. Your host, Sal Tedesco, was born in Sicily and grew up the son of one of the famous Italian fisherman who gave the Wharf its name. We feature wharf favorites including our famous Fish & Chips, Calamari, & Clam Chowder. Our menu highlights some of Italy's best dishes including Pasta Puttanesca, Pasta Palermo & Sicilian Prawns. Paluca Trattoria features extensive patio dining with a view from every table. Pet friendly patio.
Cuisine: Italian, Wharf Favorites
Contact Info:
6 Old Fisherman's Wharf
Monterey, CA 93940
Tel: (831) 373-5559
http://www.palucatrattoria.com
Payment Types Accepted:
Cash, All Major Credit Cards
Reservations Accepted:
Yes. Call (831) 373-5559.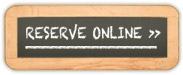 Private Parties:
Yes.
Seafood
Pasta
Panini
Clam Chowder
Salads
Fish & Chips
Local Boutique Wines
Local Microbrew Ale
Let Paluca Host Your Party
Paluca Trattoria is the ideal venue for private parties, receptions and more. We offer special menus at different price points, as well as local wines to compliment your menu selections.
Private Parties:
Wedding Rehearsal Dinners, Wedding Receptions, Private Birthday Parties, Graduation Parties, Corporate Meetings