Paluca Trattoria
General Information:
Welcome to our Trattoria, a quaint seaside getaway. Your host, Sal Tedesco, was born in Sicily and grew up the son of one of the famous Italian fishermen who gave the Wharf its name. Paluca Trattoria features extensive heated patio dining with a view from every table. Our place was featured on the award-winning HBO series "Big Little Lies" starring Reese Witherspoon and Nicole Kidman.
Pet-friendly patio.
Cuisine: Italian, Wharf Favorites, Local Seafood, Fresh Salads, Locally Sourced Ingredients
Contact Info:
http://www.palucatrattoria.com
Payment Types:
Cash, all Major Credit Cards, Apple Pay
Reservations Accepted:
Limited reservations are available on select dates/times.
Most tables are held for first come/first served customers and Yelp Waitlist guests.
Check-in online before you arrive or check in with our Host (at least 30-minutes before desired time)
Use this link for the "Reserve Online" button:
https://palucatrattoria.com/reservations-%26-waitlist
Cuisine: Italian, Wharf Favorites
Contact Info:
6 Old Fisherman's Wharf
Monterey, CA 93940
http://www.palucatrattoria.com
Payment Types Accepted:
Cash, All Major Credit Cards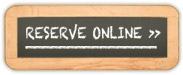 Private Parties:
Yes.
1. Pasta
2. Seafood
3. Fresh Salads
4. Sustainable Wild-Caught Seafood Specials
5. Sandwiches
6. Lavazza Espresso Drinks
7. Local Wines
8. Craft Beer on Draft
Be the Host with the Most!
Private Parties
Our venue is designed to inspire conversation and create unforgettable experiences. We specialize in private events, rehearsal dinners, wedding receptions, business luncheons, birthday parties, anniversaries, and more. We'd love to discuss how to be a part of your next event or private party
Contact Ashley Tedesco at: [email protected]