Valentine's on the Wharf
Event Date:
Feb 14, 2023 at 11:00 AM - 6:00 PM
Location: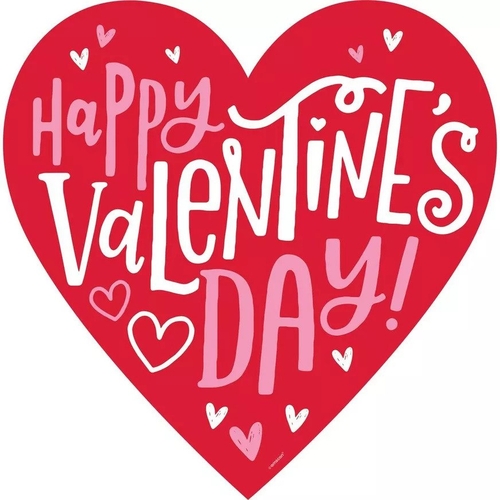 ---
Celebrate Valentine's on Old Fisherman's Wharf!
Enter the "Old Fisherman's Wharf's For the Love of the Sea Valentine's Poetry Contest" during the month of February
January 9, 2023. Monterey, CA. Celebrate a great Valentine's on Old Fisherman's Wharf in February! As they say, turn on your love light!
Join in the fun with the "Old Fisherman's Wharf's For Love of the Sea Valentine's Poetry Contest" and enter to win Wharf Dollars to be used at any merchant on Old Fisherman's Wharf.
Enjoy some great photo ops at Old Fisherman's Wharf with lots of heart-felt Valentine's decorations up and down the Wharf during the first two weeks of February to capture loving photo memories with family, friends and that special someone!
A cute Cupid character will be in front of Candy World giving out complimentary candy samples on Tuesday afternoon, Valentine's Day, February 14 from Noon to 5 pm.
The Wharf Merchants will also feature special Valentine's menu items, cocktails, confections,jewelry, gift items, boat trips and more to celebrate the Valentine's holiday season.
Candy World will have special Valentine's Truffles and Carousel Candies and Wharf Chocolate Factory will have an array of special confections for Valentine's, too.
Monterey Bay Creamery will offer a Buy One, Get One Free Chocolate Dipped Strawberry Skewers.
Here's a link to the special Valentine's Dinner menu at Old Fisherman's Grotto. Click here
Here's some special whale watching trips from Monterey Bay Whale Watching - Click Here
It's Easy! Enter Old Fisherman's Wharf's "For the Love of the Sea Valentine's Poetry Contest"
Fisherman's Wharf Association is pleased to hold a free to enter "Old Fisherman's Wharf's For the Love of the Sea Valentine's Poetry Contest".
Here are the rules below and they are also listed on the Valentine's event page on montereywharf.com.
To enter a photo in the Wharf's "For the Love of the Sea Valentine's Poetry Contest", everyone is invited to submit a 4-line (maximum) poem during the month of February that incorporates any aspect of the sea-life theme! The ocean is so inspiring and so are its denizens of the deep, from otters, sea lions, dolphins and so much more!
Please send your poem submission to [email protected] before February 28, 2023.
The three winning poems will be read on the Sundays with Sinatra radio program hosted by David Marzetti and heard on KMBY 1240AM/95.9FM and/ KKDJ FM Fresno and KKDJ FM Hanford Visalia.
With your submission to [email protected], please be sure to include your name, address, email and phone number.
Please indicate in the email submission if the poem can be used on the Wharf's social media.
Important! The subject line of the poem submission email should state: Wharf Valentine's Poetry Contest Entry.There will be a total of 3 winners and the first-place winner will receive $100 in Wharf Dollars, the second-place winner will receive $50 in Wharf Dollars and third place winner will receive $25 in Wharf Dollars, to be redeemed at any Wharf merchant. Winners will be notified by March 15, 2023.
In addition to Valentine's Day decorations on the Wharf for the perfect selfies and family photos, the Wharf merchants will soon be offering many special Valentine's items including lots of sweet treats at the three candy shops (Candy World, Carousel Candies and the Wharf Chocolate Factory), plus there will be many "heart-adorned" items, including jewelry and more heart-felt items at the Wharf gift shops. There will also be special food items from the restaurants featuring tasty Valentine's specials, too.
Gift certificates for Whale Watching, Fishing, Sailing and Glass Bottom Boat Trips offered by businesses on the Wharf also make wonderful Valentine's gifts for family and friends.
February is the month to celebrate love and affection and we love and appreciate everyone who comes to Monterey's Old Fisherman's Wharf to Shop Local with our businesses!
About Monterey's Old Fisherman's Wharf
A visit to the beautiful Monterey Peninsula just isn't complete without a rendezvous with Old Fisherman's Wharf. Built in 1845 for regular passenger and freight service and celebrating its 178th birthday, the Wharf was a main location for the filming of the hit HBO series, Big Little Lies, Season One.
Known as the "Monterey Bay Whale Watching Capital of the World" and a top destination of visitors from around the world that attracts 4 million visitors per year, Monterey's Old Fisherman's Wharf features 11 restaurants, 3 candy shops, 1 ice cream store, 1 tea and coffee store, 8 gift shops, 4 whale watching firms, 2 fishing companies and sailing, glass bottom boat rides, Bay cruises and several fish markets.
Enjoy award-winning dining, special events, viewing an array of marine life, and strolling leisurely in a gorgeous setting overlooking the Monterey Bay. Savor delicious cuisine at a myriad of fabulous restaurants featuring stunning views and award-winning Italian food, sustainable seafood, steaks including the region's famous clam chowder and calamari. Enjoy salt water taffy, homemade chocolates, caramel apples, cotton candy and many other yummy treats.
View sea otters, sea lions, dolphins, whales, seabirds and other wildlife up close and personal that also share the Wharf. Watch people who have gone out and caught their own fish on the local and chartered fishing boats return with their own "catch of the day". Celebrate the first location in Monterey County where tender abalone was cooked and served in a restaurant. Check out the many fun shops to find the perfect memento of your visit and a variety of unique gifts.
For more information, go to www.montereywharf.com or call (831) 238-0777.